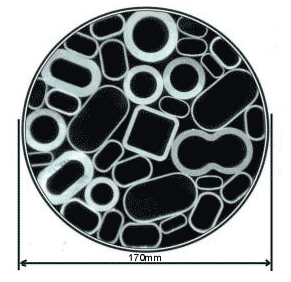 Precision Tube Production - Services
At Precision Tube Production we are committed to providing a first class service, so contact our experienced sales team on 01844 463103 or email sales@drawntube.com to discuss your requirements.
Whilst the majority of production relates to aluminium round tubes, we also have extensive fabrication facilities for tube bending, aluminium welding and assembly.

Telescopic Aluminium Tubing:
Ideal for all projects requiring telescopic aluminium tubing
High quality telescopic aluminium tubing with diameters of 0.250″ to 3.00" (6.35mm- 76.2mm) in 6′ (1.83m) lengths. Aluminium tubing has good corrosion resistance with an excellent surface appearance. The sections can be supplied with plain or slotted end, and machined / finished to customers' requirements.
Site Sponsored by AircraftmaterialsUK.com Ltd