Tel: +44 (0)1494 484844 Email sales@drawntube.com

Stainless Steel - Nickel Alloy - Low Expansion Alloys - Copper Alloy - Aluminium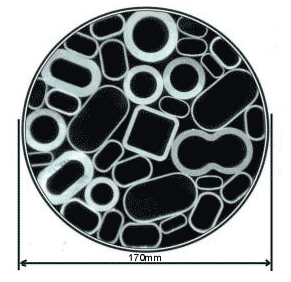 Precision Tube Production - Services
At Precision Tube Production we are committed to providing a first class service, so contact our experienced sales team on Tel: +44 (0)1494 484844 or email sales@drawntube.com to discuss your requirements.
Whilst the majority of production relates to aluminium round tubes, we also have extensive fabrication facilities for tube bending, aluminium welding and assembly.

We also provide the following services:
Tube Forming - With decades of experience manufacturing for the HVAC, Automotive, Aerospace and Medical industries, PTP is well prepared to offer all the possibilities of bending and end forming of aluminium tubes. Click here for further information.
Tube Welding - PTP has many years' experience in welding aluminium components. Our welding capability is fully coded and we weld aluminium Tubes, Extrusions, aluminium components to customers' requirements. Click here for further information
Drilling Punching
Tube Bending
Telescopic Tube Assemblies - Ideal for all projects requiring telescopic aluminium tubing. Click here for further information
Anodising
Painting

Tel: +44 (0)1494 484844 Email sales@drawntube.com
Site Sponsored by AircraftmaterialsUK.com Ltd
Aluminium Seamless Tube - Aluminium Drawn Tube - Aluminium Precision Tube - Aluminium Aerospace Tube